Trailer Training Scotland
Professional B+E car and trailer training for business and private individuals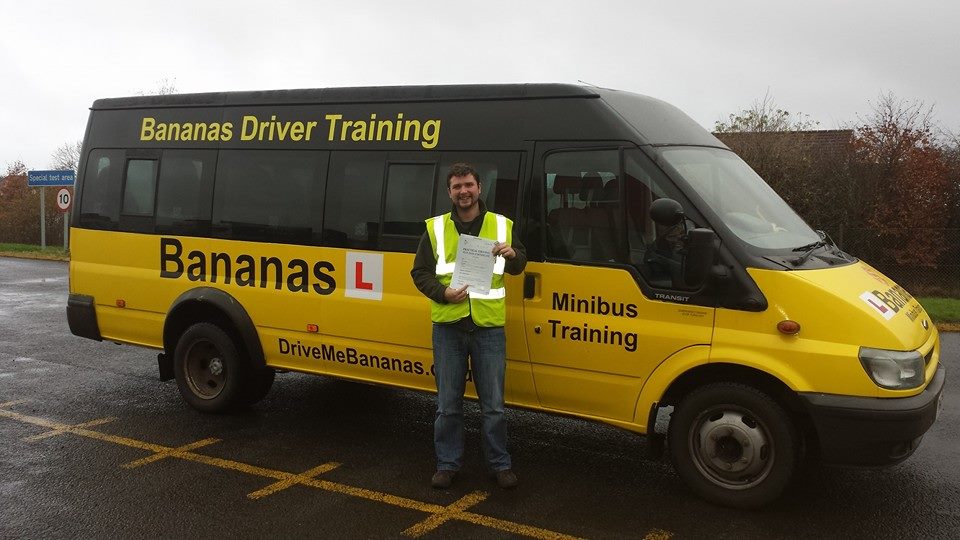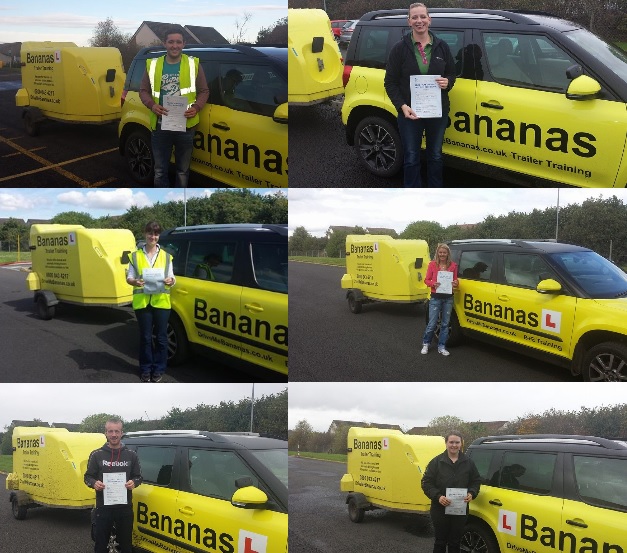 If you need to tow a heavy trailer with a car or van then you require B+E entitlement on your driving licence, if you passed your standard car driving test since 1.1.1997 then you will not have been given this entitlement unless you have passed the B+E practical test.
The B+E practical test is based on the C+E articulated lorry test and is conducted by the same examiners at the same test centres.
Jonathan Smith ADI Fleet Trainer


About me and what I do...
I am a fully qualified DVSA Approved Driving Instructor (car) 2006 Grade 5 with the Fleet training qualification.
I hold entitlement to drive Category C C+E D D+E with valid driver CPC and no medical restrictions.
I have extensive industry experience driving large commercial vehicles including buses, coaches and articulated lorries.
I have been providing vocational driver training since 2006 in LGV and PCV vehicles as well as teaching learner car drivers. I have trained a number of people to become driving instructors.
In 2009 I commisioned a new trailer to be built specifically to provide B+E training and have been offering training to private individuals as well as businesses throughout Scotland.
Past customers include the Scottish Prison Service, University of Edinburgh, Heriot Watt University Edinburgh, Crummock, RUTS, FMS Scotland, Mike Stoane lighting, Stoats Porridge, Royal Yachting Association, St Andrews University, Arniston Estate, Tennant Company, Adwelding, Go Ape!, ITEC, Forrestry Commission Scotland, Basically Tool Hire, Edinburgh Napier University.

I provide the towing vehicle and trailer fully equipped ready for the test, the car is easy to drive and the combination is specifically prepared for the B+E test situation.

I offer a full range of training courses to suit all standards of driver.

I can provide a one day course with test on the same day.

Courses start from £355 inclusive of test fee, all you need is to turn up with both parts of your driving licence in the morning. I have training dates available with prebooked tests.

Please be aware that I require payment by bank transfer at time of booking to secure a course, I will also require your Driving Licence number, please ensure that you have BOTH parts of your driving licence before booking a course.

I operate from the Livingston LGV test centre in West Lothian. I can provide B+E trailer training throughout Scotland as required.

I can also provide training in categories D D1 +E C C1 +E

Contact me for more information




Quick Links

Enter Site

D1 Minibus Training Scotland

DriveMeBananas.co.uk

Diary
Driving School Blog
Facebook
What my customers Say:
I sat my B+E trailer test after less than 5 hours of instruction from Jonathan and passed first time with 4 minors... Which were down to poor observational skills by myself and nothing to do with his instruction! Clear, concise, comprehensive, patient and friendly, I'd recommend him to anyone, and I will be using him again in future should I; or anyone at my company; need additions to our licences. 5 stars! Shaun Cassidy - Dalkeith
Drive me Bananas is a great driving school. I passed my B+E test with them and i would reccomend them to anyone wanting to pass this or any other kind of driving test.
Passed my Category B&E driving test first time after five hours of lessons with Jonathan. Cant recommend him enough, professional and easy going and explained everything clearly and was very encouraging! Thanks! Nicola Harper.
Thanks to Jonathan for the use of his services which allowed me to pass first time and on the same days as taking my first lesson with a trailer. Jonathan's instruction made the whole experience straight forward and a lot less troublesome than i thought it would be. Highly recommended!

David Greenan - Edinburgh



Thank you very much for sticking it out with me jonathan great instructor very patient and I can say if you want to pass then bananas is the one for you



you wont be disappoint big thank you again cheers



James Lyall - Edinburgh




Car and trailer B+E driving driver training, driving lessons, Edinburgh, Glasgow, Livingston, Perth, Dundee, Stirling, Larbert, Forfar, Dunbar, Kelso, Biggar, Lanark, Dumbarton, Greenock, Grangemouth, Alloa, Kincardine, Hamilton, West Calder, Tarbrax, Woolfords, Auchengrey,




Website © Jonathan Smith 2005 - 2014